Raeford Optometrist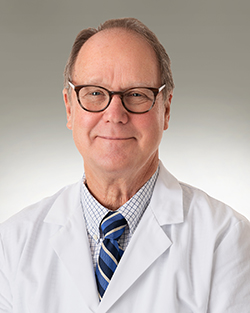 Tom Inman, O.D. specializes in primary eye care, surgical co-management, glaucoma, and diabetic eye disease. His specialty covers the medical treatment of diseases and disorders affecting the eyes and pre-and postoperative patient care management.
Dr. Inman received his undergraduate degree from Appalachian State University in Boone, N.C., and his graduate degree in Biochemistry from North Carolina State University. He received his doctor of optometry degree from Southern College of Optometry in Memphis, Tennessee. He is a member of the American Optometric Association and the North Carolina State Optometric Society.
Sees Patients In:
Specializes In:
Comprehensive eye exams
Treatment of eye diseases and disorders
Pre- and postoperative patient care management
Dr. Inman joined Carolina Eye Associates in April 2021 after owning his own Optometry practice for 35 years. He lives in Raeford and in his free time enjoys fishing, hunting, and spending time with his family.
To make an appointment, please contact a scheduler at our appointment desk.