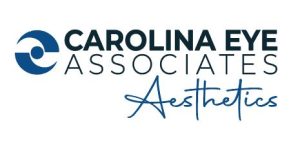 Carolina Eye Associates (CEA) has long been recognized as one of the premier eye care centers in the United States. We have also helped thousands achieve the appearance they desire through facial cosmetic treatments, including Blepharoplasty, eyebrow lifts, dermal fillers and Cosmetic BOTOX.
Our cosmetic patients love that we offer a discrete alternative for their medical, laser, and non-surgical treatments. This includes the medical and laser expertise of Dr. Anna Fakadej, Dr. Anthony Leonard, and Dr. Jeffrey White, who have extensive experience with Botox, dermal fillers, and laser treatments.
Our esthetician in Pinehurst, Elizabeth Rodriguez, is proud to offer a wide array of Esthetician services, including: 
Chemical Peels-Jessner Peels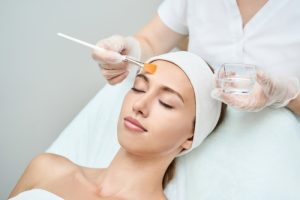 Jessner chemical peels are chemical peels that help improve the appearance of the skin by removing dead skin cells. After removing these dead skin cells, the peel helps stimulate the growth of new ones. 
A Jessner chemical peel uses a specific ratio of lactic acid, salicylic acid, and resorcinol. Jessner chemical peels help treat skin concerns like hyperpigmentation, acne, wrinkles, sagging skin, and signs of aging. 
You'll have the Jessner peel solution applied to your skin, where it's left on for a few minutes before being neutralized and removed by our esthetician. Your skin will continue to peel and may be red after the Jessner peel. 
As your skin heals, it will look smoother and more even in tone in the days and weeks following your Jessner peel. We recommend limiting exposure to sunlight following a Jessner Chemical Peel.
Facials-Image Skincare Products
If you want to improve how healthy your face looks, a facial performed with Image Skincare products is an excellent choice. Facials cleanse, exfoliate, and moisturize your face, and we choose to use Image Skincare products when performing facials because they are specially formulated for use during facials. 
Facials can help renew skin cells, aid in smoothing out fine lines, and promote collagen production to reduce wrinkles, sagging, and other apparent signs of aging. You can get facials to help maintain clear skin while lightening dark spots and having a more balanced complexion.
Laser Genesis
Laser Genesis is a non-invasive laser treatment that can help you look younger and improve the appearance of the skin. Using Laser Genesis, you can reduce the appearance of wrinkles, fine lines, and redness in the skin. 
After Laser Genesis treatments, you can also improve skin texture and tone to reveal smoother and more supple skin. Laser Genesis gently heats the dermis to stimulate collagen, rejuvenating your appearance without downtime or a long recovery. Patients usually need 4-6 Laser Genesis treatments for the best results. Available in Pinehurst only.
Eyebrow Waxing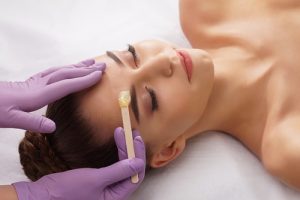 Are your eyebrows in need of shaping and defining? Eyebrow waxing at Carolina Eye uses wax to remove unwanted hair from the eyebrows. 
Our aesthetician will apply wax around your eyebrows, quickly remove it, and remove unwanted hair with the wax. Waxing your eyebrows can help give your eyebrows the desired shape and definition while ensuring that hair is completely removed from the root. 
Waxing the eyebrows also helps slow the regrowth process. It ensures that your eyebrows grow back softer, less dense, and thinner, making upkeep much more manageable after your first eyebrow waxing with us.
Brow Tinting
In addition to eyebrow waxing, Carolina Eye also offers brow tinting. Brow tinting is a treatment that uses semi-permanent dye to change the color of your eyebrows by darkening and defining them. Our aesthetician will apply the dye to your brows and leave it on for a few minutes before removing it. 
Brow tinting is an easy way to enhance the natural shape of your eyebrows while looking more polished and put together.
Dermaplaning
Dermaplaning is a manual exfoliation technique in which a licensed esthetician uses a small razor blade to remove the peach fuzz on your face, also known as fellus hair. This service removes dead skin cell buildup and can help increase the appearance of bright, smooth skin. Dermaplaning is often used before other facials and procedures to increase the absorption of other skincare products that are applied after.  
This is a popular non-invasive, in-office procedure that does not require any downtime. 
CO2 Laser Treatment
CO2 laser treatment is a treatment that resurfaces the skin, which can help reduce signs of aging and improve the texture and appearance of the skin. During a CO2 laser treatment, you'll have a laser used to remove the outer layers of skin. 
Removing these outer layers of skin helps reveal smoother, younger, and more vibrant skin free of wrinkles, lines, and scars. You may experience significant peeling or redness after a CO2 laser treatment, like you have a bad sunburn, but you should be able to return to your normal routine after only a few days. Due to new layers of skin being exposed, we highly recommend limiting exposure to sunlight for a few weeks following the procedure.
Our CO2 Laser Treatment is offered in our Southern Pines/Pinehurst and Greensboro locations only by Dr. Jeffrey White and Dr. Anthony Leonard.
Learn more about the aesthetic services offered at Carolina Eye by requesting an appointment with our Cosmetic Counselor, Tracy!
Our board-certified doctors perform:

BOTOX® Cosmetic is a popular, anti-wrinkle treatment that can temporarily smooth moderate to severe frown lines, creases, and crows feet in men and women. Botox reduces the activity of the muscle that causes lines to form and within days there's a noticeable improvement.

Dermal Fillers are injected just below the surface of the skin to fill in scars, lines, and wrinkles. Fillers add volume for a more natural appearance, unlike facelifts that tend to stretch your skin. Common areas treated are the smile lines around the nose and mouth, fine lines above the mouth, frown lines, and acne scars.
Our Licensed Estheticians are proud to use and sell: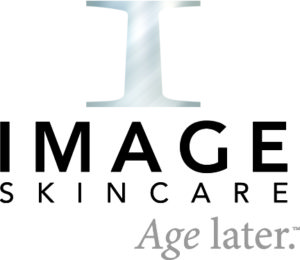 CEA is proud to offer our patients a variety of Image Skincare products. Image Skincare is a clinical skincare brand featuring proven ingredients, smart botanicals, and mindful formulas. From sunscreen to exfoliant and anti-aging serums, Carolina Eye offers skincare products that not only make you look great but feel great.