Eyelid Surgery & Facial Surgery Services in North & South Carolina
The Plastic Eye and Facial Cosmetic Surgery Service at Carolina Eye Associates offers a number of facial cosmetic procedures, including eyelid and brow lifts. The Service also offers expert management of a variety of conditions affecting the orbit, such as Graves eye disease, inflammation, fractures, and vascular malformations.
Oculoplastic specialist Dr. Jeffrey White is additionally specialized in the removal of tumors in and around the eyes, as well as facial rejuvenation procedures. 
Eyelid & Brow Lifts in North & South Carolina
An eyelid lift, also known as blepharoplasty, removes puffiness and bags under the eyes and corrects droopy eyelids. This procedure can help to improve range of vision and help patients to achieve a more youthful appearance. 
Eyelid lifts work by removing excess fat, muscle, and skin from the upper and lower eyelids. The oculoplastic specialists at Carolina Eye Associates can help you to determine whether additional use of Botox, dermal fillers, or a forehead lift procedure could help further enhance results.
Whether your eyelid lift is for cosmetic or functional reasons, choosing a qualified eye surgeon is of utmost importance. At Carolina Eye, our ophthalmic plastic surgeon specializes in surgery and reconstruction of the eyelids, eye orbit, and tear duct system. Ophthalmic plastic surgeons are the most qualified doctors to perform surgery around the eyes. 
In addition to Plastic Eye and Facial Surgery, Carolina Eye Associates is proud to offer injectables and dermal fillers as well as skincare products under our Cosmetic Services.
Eyelid Surgery in North & South Carolina
Is eyelid surgery worth it?
Eyelid surgery is effective in restoring sight as well as leaving you looking younger! Over time, the skin around the eye can begin to droop into your line of vision. If that occurs, you may have your vision obstructed. The most effective way to prevent this issue is through eyelid surgery. In addition to removing dark circles under your eyes, eyelid surgery can also reduce skin and muscle irritation. To find out more about how eyelid surgery can help you, call or schedule an appointment today!

How long is the recovery process for eyelid surgery?
In general, you should expect to recover fully from eyelid surgery in about six weeks. However, you should be able to resume daily activities after two weeks. You may experience discomfort due to bruising or swelling, but this is normal and will subside. Within two weeks following your eyelid surgery, you may need to refrain from using makeup, exercising, wearing contact lenses, and more. It's best to check in with your doctor about when it's safe for you to resume normal activities.

Who is a good candidate for eyelid surgery?
The best candidates for eyelid surgery are those with either drooping upper eyelids or lower eyelids. Moreover, it is ideal for people who have sagging skin that causes folds around the eye. However, eyelid surgery may not be suitable for those who have dry eyes, who smoke, who have drooping eyebrows, or those who have an eye infection or some other type of infection. To find out for sure, contact Carolina Eye Associates today!
Brow Lifts in North & South Carolina
What's the difference between a brow lift and eyelid surgery?
While both surgeries can be considered cosmetic procedures, they provide vastly different results. An eyelid surgery strictly focuses on eyelids, whereas a brow lift focuses on your eyebrows and, subsequently, your forehead as well. Though usually considered "cosmetic" surgery, Eyelid surgery can be seen as "functional" surgery when the eyelids droop into or obscure the line of vision. However, brow lifts are a "cosmetic" procedure and cannot be "functional."
Are eyebrow lifts dangerous?
As with any surgical procedure, brow lifts carry some risks. Most people who undergo brow lifts walk away with no side effects, but some may have complications following surgery. Some of these side effects may include nausea from anesthesia, hair loss around the incision site, temporary numbness, and blood pooling under the skin. Severe problems may consist of excessively high eyebrows or having difficulty closing your eyelids. While rare, these issues will require additional surgery to correct. Before undergoing a brow lift, these risks should be discussed with a professional.
Contact Carolina Eye Associates for More Information on Eyelid Surgery & Facial Surgery
If you have any questions or if we can be of service to you, please contact us today at (910) 295-1501.
Click Here For A Brochure Read Eyelid Lift Information
---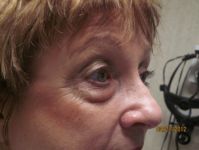 Before Picture of Blepharoplasty- Lower Eyelid Surgery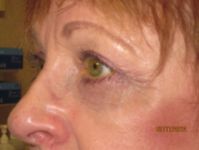 After Picture of Blepharoplasty- Lower Eyelid Surgery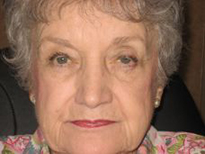 Before Picture of Ptosis- Upper EyeLid Surgery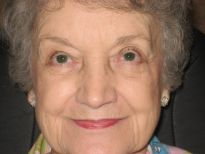 After Picture of Ptosis- Upper Eyelid Surgery
Eyelid Surgery & Facial Surgery Specialists: