The symptoms of a retinal detachment can range from an increase in the number of little "cobwebs" or specks that float about in your field of vision, and/or light flashes in the eye. Another symptom is the appearance of a curtain over the field of vision.
Retina and Vitreous Service
The Retina and Vitreous Service at Carolina Eye provides a full spectrum of medical and surgical management of diseases affecting the back of the eye. Surgeons in this service have extensive experience in the treatment of diseases and conditions such as retinal detachment, retinitis pigmentosa, vascular occlusive disease, macular holes, hereditary retinal degenerations, ocular inflammation, penetrating trauma and ocular tumors. They are also highly skilled and experienced in the management of diabetic retinopathy and macular degeneration.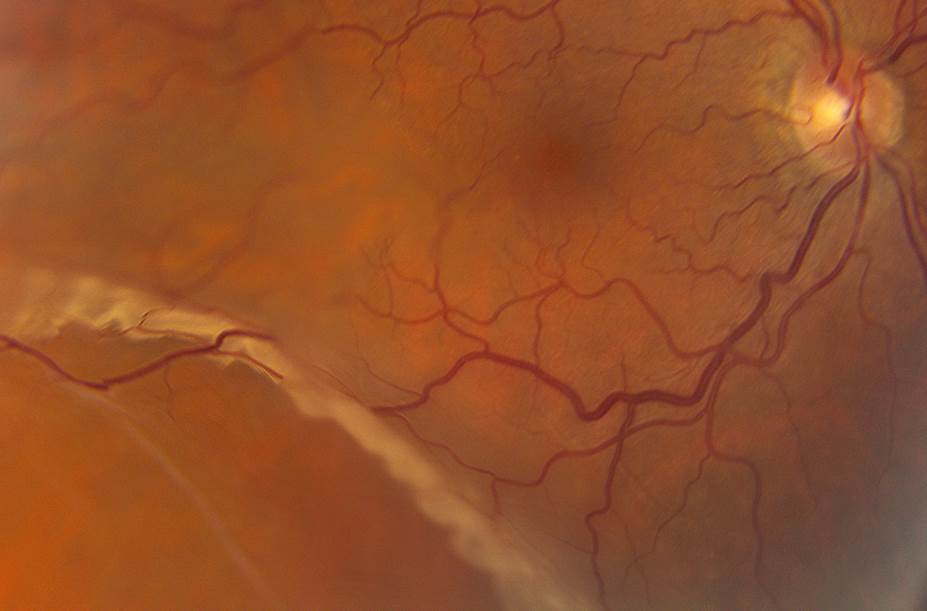 A retinal detachment is pictured above.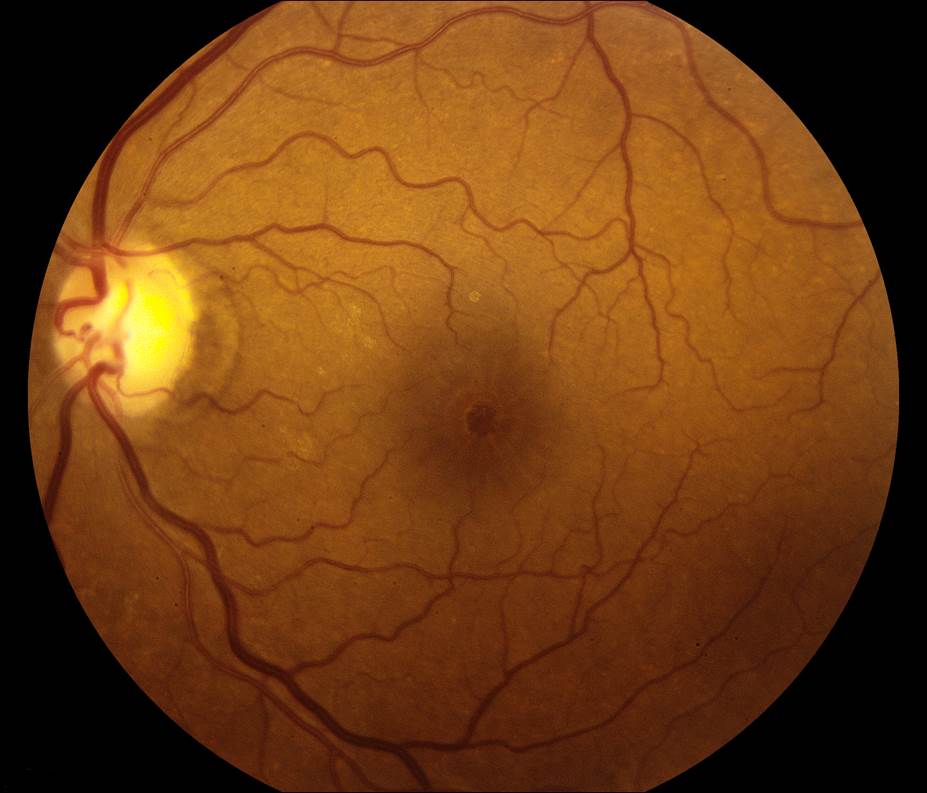 A macular hole is pictured above.
This service offers a full range of state-of-the-art diagnostic equipment, allowing examination of retinal, optic nerve and visual pathway function. Standardized A- and B-scan ultrasonography also is available in conjunction with a complete consultation or as a separate diagnostic service.
Carolina Eye offers Focus Select a premium eye supplement designed to provide a daily source of essential vitamins and minerals to promote macular health. Focus Select is based on the formula utilized in AREDS 2, providing a premium supplement which promotes macular health and is safe for smokers and non-smokers. Developed by a group of over 400 retina specialists, representing some of the most prestigious retina institutions in the country. Focus Select is a trusted formula developed through scientific research and industry expertise.
For more information on the Retina and Vitreous Service call (910) 295-2100 or toll-free at (800) 733-5357.
Doctors: